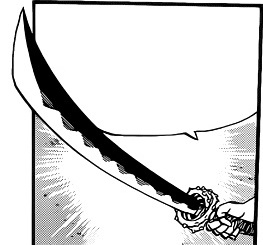 Sleeping Princess is a sword formerly possessed by a Wolf Family goon and briefly used by Satsuki Mujika. It was destroyed by Wolf Monkey using the Bare Naked Nymph.
Description
Edit
To be added soon.
To be added soon.
Abilities
Edit
This sword has the ability to put those struck into a deep sleep. According to Satsuki, its attack power is 106.
Ad blocker interference detected!
Wikia is a free-to-use site that makes money from advertising. We have a modified experience for viewers using ad blockers

Wikia is not accessible if you've made further modifications. Remove the custom ad blocker rule(s) and the page will load as expected.